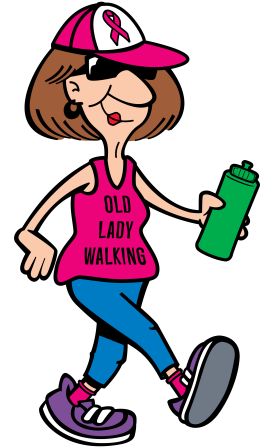 Walking the Walk before the Walk. Sounds like a bit of double talk, doesn't it?
If you follow this blog, you know what I am referring to. The 3-Day Walk for the Cure.
2016 marks the 13th anniversary of the Susan G. Komen event. And my teammates and I were there from the start in 2003.
Here it is. The summer of 2016. My 13th Walk takes place in November in my beloved former home of San Diego.
So, of course, I just signed up for the 2017 Walk.
Crazy, huh?
Why Walk 60 Miles?
I often ask myself what the draw is about 3 days + 60 miles. Why is it I cannot walk away?
Being a writer, I even have a partially written book exploring that question. Of course, I do. That's what writers do. Create partially written books.
Every year I wonder if the contributions needed to participate will dry up. And every year, my fabulous contributors come through in grand style. This year was no exception.
In fact, I hit the $2,300 minimum required to walk earlier than ever before. Some contributors still want to donate. Don't you love them?
So, I told them I would sign up for 2017 as soon as it became available online. That's my story and I'm sticking to it.
Let's Get This Party Started
The event coordinators open the following year's event shortly before the current year's first Walk. Hey, you want to make sure you grab those 2016 walkers for 2017 while they are still in 3-Day euphoria.
Michigan kicks off 2016 this weekend (August 5- 7). It also happens to be the 3-Day's 150th Walk. Can you spell P-A-R-T-Y?
There will be seven Walks this year with San Diego closing out the year. Definitely saving the best to last. 🙂
Thanks once again to all my supporters. You keep this Old Lady Walking. And thanks to my teammates, all the crew, volunteers, and the always fantastic San Diego community. You make each year special.
As we get closer to my Lucky #13, I am sure the posts at this blog will pick up again – until they go into hibernation. Until the next Walk. Did I mention, I am already signed up for next year? 😉
========
Walk on.