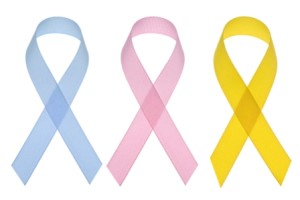 The following are a few cancer news stories for July.
There is a brief summary of each news item with a link to the source.
Let me know in Comments if you find these useful or would like to share other news stories. Thank you.
Aspirin May Reduce Pancreatic Cancer Risk
A Yale study may give you another reason to use aspirin.
Researchers for Yale School of Public Health and Yale Cancer Center conducted the study. Promising results suggest continual use of low-dose or regular-dose aspirin may cut your risk of developing pancreatic cancer in half.
The study also found the longer you take the aspirin, the better the chances are your level of protection will grow.
Read the Press Release from Yale Cancer Center.
Newly Discovered Gene Stops Spread of Cancer
Lung cancer is one of the deadliest forms of cancer. A common complication of lung cancer is its rapid spread to other parts of the body (metastasis).
Salk Institute researchers discovered a new gene that is linked to stopping the spread of cancer. The discovery may also help researchers "understand and treat the spread of melanoma and cervical cancers."
Read more about the study at the Salk Institute News Releases.
HPV Screening Test Beats Pap Test
The human papilloma viruses (HPV) can cause cervical cancer. A National Cancer Institute (NCI) study of over a million women determined that a negative test for HPV infection (as opposed to a negative Pap test) is a better predictor of a low risk for cervical cancer.
Review the NCI Press Release for more details.
Note: Cathy Miller is not a physician. Nothing on this site is intended to offer medical advice, treatment or services for you or any other individual. The resources provide general information for educational purposes only. This site and links to other sites do not substitute for professional care. You should seek the advice of your physician or other healthcare provider.