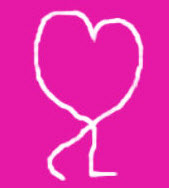 I'll let you in on a not-so-secret secret.
Why 60 miles opened its virtual door a few months back.
Consider this is our official blogwarming. We still have housekeeping and design tweaking to do but welcome to our humble space.
60 Miles Prize
To get this party started, I will be giving away a token from my Old Lady Walking store.
I prefer simple steps and a choice, whenever possible. Here are the "rules".
Sign up for blog updates (published about once per month)
A random drawing will be held on Tuesday, July 1, 2014
The winner can choose an item up to $25 in value from the store
Don't worry. If you are already signed up, your name will be thrown in the hopper.
My store has three categories:
Boomer Humor
Crush Cancer
Fight Like A Girl
If you see another Zazzle product you like, I can customize it with any of the available store logos.
60 Miles Virtual Tour
Please  take a look around. The video below offers a virtual tour, highlighting what 60 miles is about.
I hope we can share the journey together.  If you would like to share your story or have ideas for what you would like to see, please send me a message through my Contact Cathy form.
Thank you for dropping by!
Walk on.