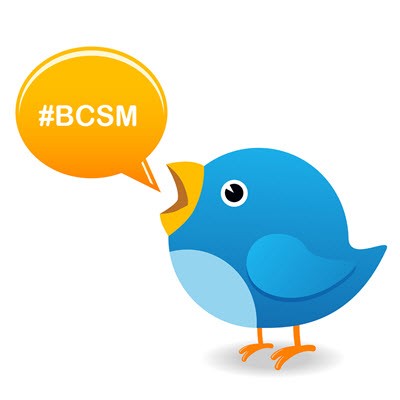 What do you picture when you hear cancer support group?
A hospital or clinic-sponsored group?
Survivor-formed get-togethers?
With the explosion of social media, it's not surprising its platforms are another vehicle for support.
But Twitter?
Cancer Support Chat
I admit, I was a bit surprised to hear of Twitter as a social media platform used for support.
Blogs? Definitely. Facebook. Sure. But little 140-character Twitter?
Numerous forms of breast cancer support groups exist for cancer patients and survivors – as well as all forms of cancer. The benefits are probably as individual as the person participating.
The Journal of Medical Internet Research wanted to see how effective social media is as a tool for breast cancer education and support. So, like all good journals, they conducted a study.
Two breast cancer survivors started the Breast Cancer Social Media Twitter chat support group in July 2011 (identifying hashtag is #BCSM).
The chats occur weekly
The group does not offer specific medical advice or self-promotion
Topics include breast cancer screening, diagnosis, treatment, and survivorship
The following is information and findings from the study.
Survey Says
A total of 206 individuals responded to the survey.
Most (92.7%) were female
Nearly 70% were breast cancer patients
Other respondents included family, friends, advocates, surgeons, and various health care professionals
The Twitter chat group brought positive results.
Got involved – More than a quarter (28.4%) became volunteers or advocates for patients with breast cancer
Safe forum – Most (87.4%) agreed on some level that the chat support "provided a safe and welcoming forum for support and education"
Improved knowledge – The majority indicated improved knowledge in different categories (e.g., surgery and reconstruction, radiation treatment, post-treatment side effects)
Support takes many forms. Sometimes it's helpful articles. Other times, it's a warm hug.
You don't have to walk 60 miles in 3 days to get involved. What I've found through this incredible journey of mine is it is the rare exception who has not been touched by cancer.
Whether you are a cancer patient, survivor, family or friend – you benefit from support. What shape that takes is individual as you are.
Walk on.
Note: Cathy Miller is not a physician. Nothing on this site is intended to offer medical advice, treatment or services for you or any other individual. The resources provide general information for educational purposes only. This site and links to other sites do not substitute for professional care. You should seek the advice of your physician or other healthcare provider.