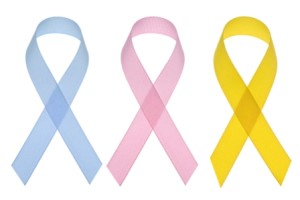 The following are a few cancer news stories for March.
There is a brief summary of each news item with a link to the source.
Let me know in Comments if you find these useful or would like to share other news stories.
Thank you.
Cancer News: March 2014
Cancer Patients Seek Non-Experts for Information
Medical imaging procedures like positron emission tomography (PET) scans are on the rise. A three-year study blames at least part of the increased use on patients seeking non-expert advice. Published in the journal Cancer Epidemiology, Biomarkers & Prevention, the study results included patients seeking non-clinician sources (such as TV, radio, internet, etc.) as well as clinician input.
Read the Annenberg Schools for Communication, University of Pennsylvania press release for more information.
Study Says E-Cigarettes Lead Teens to Nicotine Addiction
A UC San Francisco study contends e-cigarettes lead adolescents down the path to nicotine addiction. Marketed as a means to quitting, e-cigarettes had the opposite effect on middle and high school students who participated in the study. Teens using e-cigarettes were more likely to smoke cigarettes and less likely to quit.
Read the UCSF news article for more details.
Low-cost Urine Paper Test Could Improve Cancer Diagnosis
Acting much like a pregnancy test, a low-cost, paper test developed by Massachusetts Institute of Technology (MIT) engineers, may facilitate early detection of cancer. The test is a significant alternative to more costly screening tests (like mammograms  and colonoscopies), particularly for developing nations.
Read MIT News for more information.
Yoga Improves Quality of Life for Breast Cancer Patients
Women undergoing radiation therapy for breast cancer benefited from yoga beyond a means to fight fatigue. Research conducted by the University of Texas MD Anderson Cancer Center found yoga also improved patients' daily activities, general health, and regulation of the stress hormone, cortisol.
The MD Anderson Cancer Center press release offers additional information on the study.
Note: Cathy Miller is not a physician. Nothing on this site is intended to offer medical advice, treatment or services for you or any other individual. The resources provide general information for educational purposes only. This site and links to other sites do not substitute for professional care. You should seek the advice of your physician or other healthcare provider.