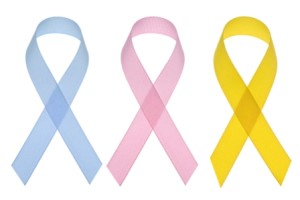 The following are a few cancer news stories for August.
There is a brief summary of each news item with a link to the source.
Let me know in Comments if you find these useful or would like to share other news stories. Thank you.
Over-the-Counter Pharmacy Items May Slow Breast Cancer Recurrence
In our July issue, researchers found promising results from the use of aspirin in lowering your risk of developing pancreatic cancer.
A new study shows similar promise for overweight and obese women in slowing the recurrence of hormone-related breast cancer.
Researchers from The University of Texas Health Science Center at San Antonio and The University of Texas at Austin published their findings in the journal Cancer Research.
The findings show postmenopausal overweight breast cancer patients who use anti-inflammatory drugs like aspirin or ibuprofen have significantly lower breast cancer recurrence rate.
Read the Press Release from UT Health Science Center, San Antonio.
Hard-to-Treat Head and Neck Cancers May Have New Treatment
Fred Hutchinson Cancer Research Center scientists have identified a potential new drug for certain difficult-to-treat head and neck cancers. Head and neck cancers are the sixth most common type of cancer in the world.
The new drug may shrink tumors before surgery and reducedetrimental side effects of chemotherapy. An early-phase clinical trial is scheduled for this fall.
HPV Antiviral Concoction Used Against Cervical Cancer
Duke University researchers used a gene editing method known as CRISPR and redirected it against the human papillomavirus (HPV), the virus that causes cervical (and other) cancer. The antiviral concoction caused the cancer cells to self-destruct.
Review the DukeToday article for more details.
Certain Birth Control pills May Increase Breast Cancer Risk
Fred Hutchinson researchers discovered that recent use of some birth control pills may increase breast cancer risk.
The findings published in Cancer Research, a journal of the American Association for Cancer Research, revealed women using birth control pills containing high-dose estrogen and a few other formulations had an increased risk for breast cancer, while those using some other formulations did not.
Review the Press Release for full details.
Note: Cathy Miller is not a physician. Nothing on this site is intended to offer medical advice, treatment or services for you or any other individual. The resources provide general information for educational purposes only. This site and links to other sites do not substitute for professional care. You should seek the advice of your physician or other healthcare provider.