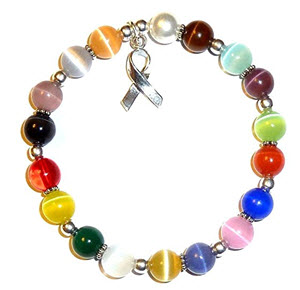 Most of you probably know October is breast cancer awareness month.
The last several years, the Idaho Statesman issued a Pink Edition in recognition of the month.
The newspaper invited the community to share their stories. I wrote three articles for them in 2013, 2014, and 2015.
When I inquired about this year's Pink Edition, I was told only a few pages would be pink. I would not have the opportunity to share my Lucky #13 story or others.
Beyond Pink
When the paper arrived yesterday (Sunday), I saw the reason for the change. The following is the paper's explanation.
We've gone pink — and more

You might remember that for several years each October, we printed an entire day's Idaho Statesman on pink paper in honor of National Breast Cancer Awareness Month and included stories in that day's edition about breast cancer and Idahoans fighting the disease.

Over the years, many of you wrote in asking us to focus on other types of cancers, too, and to highlight more Treasure Valley residents who have faced the personal struggles that the disease — in all of its forms — brings.

So we are doing something different this year. Each Sunday in October, we'll feature personal stories and more about screenings and treatment in the Explore section — covering several types of cancer. We also will have stories about some of the Treasure Valley groups that are working to make a difference in the lives of cancer patients.

Our aim with these stories is to raise community awareness. The Idaho Statesman also will continue to support our community by donating at least $10,000 to local charities and research.

Idaho Statesman, October 2, 2016
While I admit, I wished they had shared their vision prior to publication, it is certainly something I can get behind. In fact, I already had. I know the fight against cancer is beyond pink.
Stopping Cancer in any Form
Just weeks before the publication, I had purchased the above bracelet from Hidden Hollow Beads on Amazon. The colored beads represent the many different forms of cancer.
Those of you who know me, know for years I wore a pink bracelet, in honor of my sister who is a breast cancer survivor (and my three teammates, good friend, and all affected by breast cancer). I also wore a yellow Livestrong bracelet after my Aunt Mitzi lost her battle to lung cancer.
I have had far too many personal encounters with cancer – in all forms.
My life-changing experience of over a decade with friends, family, and all the wonderful participants of the 3-Day Walk for the Cure
My own encounter with skin cancer
In addition to three teammates who are breast cancer survivors, two others battled other forms of cancer
My Aunt Rita (a long-time contributor to my Walks), recently diagnosed with an aggressive form of cancer
I purchased the bracelet to show my support against all forms of cancer.
My walking 60 miles in 3 days goes way beyond pink. This morning I received a call from one of my cousins. Aunt Rita passed away this morning.
Crush cancer – in any form
We are all way beyond pink
========
Walk on.