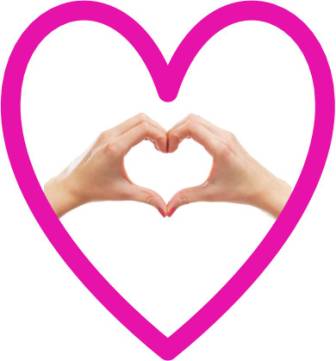 The 3-Day Walk contributors are predictable – in a good way.
No, make that a great way.
Since 2003, when I first started asking for contributions for the 3-Day, 60-Mile Walk for the Cure, my contributors delivered.
Now as I prepare for my 13th Walk, I should not be surprised my contributors knocked it out of the park again. And they did it in record time.
Thank you is so inadequate.
3-Day Walk Contributors Keep on Giving
I hate to ask for money. Well, except if it's for my business writing services. At least then I am delivering something to the person giving me the money.
It doesn't matter that contributions for the 3-Day Walk are for a great cause. I simply find it difficult to ask.
In my corporate days, it was a bit easier.
There were company match contributions
Who feels bad about hitting up a huge corporation for money?
In my second Walk in 2004, I volunteered as a crew member instead of a walker. A big reason for that was my aversion to asking for money.
While not required to raise a minimum amount, crew members do fundraise. But for me, the pressure was off.
I admit, the generosity of my 3-Day Walk contributors has made asking easier.
In 2008, I lost some contributors as I left the corporate world behind to start my own business. That was expected. What was not expected is how many of the individuals I knew from that time continue to contribute. Year after year. I am humbled by their support.
By June, I raised the minimum required to walk another Walk. Once again, the San Diego Walk takes place in November. I can't wait.
Thank You 3-Day Contributors!
With my 13th Walk around the corner, once more I want to send a huge THANK YOU to all my contributors. You keep this Old Lady Walking. Let's hope a cure is found soon.
Ada Kersey
Barb Lewis
Bruce Cutting
Chad Forester
Cindy Simmons
Courtney Lercara
Debbie Ressler
Elaine Conway
Emily Fowler
Jackie Harris
Jeffrey Friedli
Judi DiMatteo
Judy Craig
Julie Ewert
Kathy Slothour
Ken Lautsch
Kevin Miller
Kim Lemon
Laura Wiggins
LaVerne Richards
Lori Widmer
Margie Miller
Martha Giffen
Mitchell Allen
Nicky Parry
Rachel Marturello
Randa Forrester
Rosemary Lopez
Sharon Hurley Hall
Tammy Reed
Terri Parsons
Vince Williams
========
Walk on.