The 2015 3-Day Walk for the Cure is under the feet and the 12th since I first strapped on my walking shoes.
Mother Nature sure likes to play with this Old Lady Walking.
2015 was the hottest Walk my teammates and I walked in. With temperatures in the low 80s and the famous San Diego hills, water sprays were welcomed as we walked.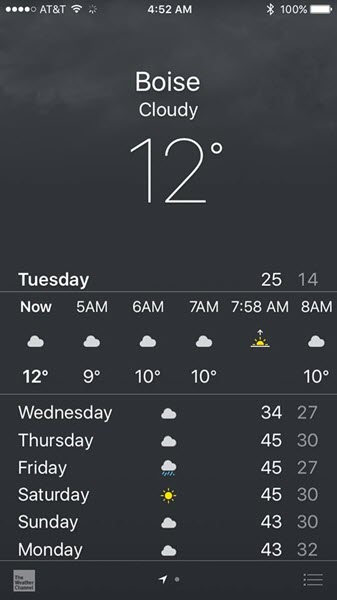 Then I returned to Boise. Snow started falling the night I arrived and the temperature in the low 30s has been steadily falling.
Check out this morning's temperature.
But it's all good. We raised $5.5 million for breast cancer research.
We had a smaller team this year. Just like the early years.
As always, we met so many fascinating people. One couple walking wore matching t-shirts. Hers had her name, Toni. Her husband's shirt read Toni's Tiger.
Turns out that has been his nickname since birth. Talk about a meant-to-be relationship.
Another walker sure gave this Old Lady Walking hope. She is 72 years of age, a still active school psychologist, and reported she was having a much better walk since she had her knee replacement.
Never underestimate the power of determination.
I put together this slideshow to share some of the great memories. If you have boomer eyes like mine, you can click on the link above the video to get a larger view at authorstream.
Thank you again to all of my contributors. You rock! I could not do this without you. I'm already signed up for next year so stay tuned.
Wishing you all happy holidays and a healthy 2016!
========
Walk on.